Events with Delegate Price
Monday, January 1, 2018
(All day event)
---
Wednesday, January 3, 2018
6:30 PM to 7:30 PM
ONLINE Webinar Advocacy Workshop - We will talk about what happens during session, how laws are made, and how YOU can make an impact! Register at delpricewebinar.eventbrite.com
This is a repeat of an event we had on December 13th.
For more info and for questions, email us at DelMPrice@house.virginia.gov or call 757-266-5935
---
Thursday, January 4, 2018
6:30 PM to 8:30 PM
2410 Wickham Ave Newport News, VA 23607
Come hear more about my legislative priorities and proposed legislation for the 2018 Virginia General Assembly Legislative Session in Richmond. Get your questions answered, share your input, and learn more about the process of how bills become laws. Childcare will be available for registered youth! This event is free but we ask that you register.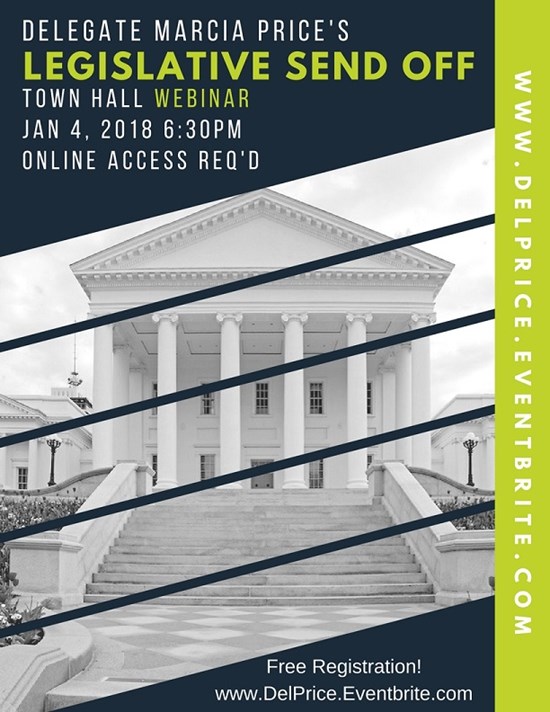 ---
Wednesday, January 10, 2018
(All day event)
---
Saturday, January 13, 2018
(All day event)