Welcome to my website! I was elected to represent the 95th District in the Virginia House of Delegates (parts of Newport News and parts of Hampton). I am honored to serve the citizens and help make the Peninsula an even better place to live, learn, work, play, and raise a family.
The 2020 General Assembly Legislative Session began at noon on Wednesday, January 8, 2020. During Session, all 100 members of the Virginia House of Delegates met every Monday-Friday at noon and you can watch all previous sessions here. The House has 14 standing committees and the meetings were held at various times during the week. Find our committee video here. Can't remember how a bill becomes a law, no problem! Get your refresher here to follow along the process.
After extending the session by a few days, we adjourned sine die on March 12, 2020. And then on we returned using social distancing for the Reconvened (Veto) Session on April 22, 2020. There the Delegates and Senators reacted to the Governor's vetoes and amendments to bills.
Most bills will become law on July 1st, unless there was an emergency clause which would have a sooner enactment date, or a delayed enactment clause which would mean the law would go into law on a date after July 1st.
You can track all of the bills that were introduced this year, and see which ones have been signed by the Governor. Here is the link for the bills I have introduced this year: bit.ly/Price2020Legislation
Usually, this would be the end of the legislative process for the year but because of COVID-19, the actions on HB30, the biennium budget, were to pause new spending. The Governor has announced that he will call for a Special Session where legislators will return to address budget issues after a reforecasting to see what the new projections will be for our economic situation in order to measure the financial impacts to the budget. Stay tuned for that process to begin in June.
In the meantime, sign up for our email newsletter to receive important updates. And be sure to check back often for news posts and updates from the District. You can use this site and our social media pages to stay connected and see what we're doing and how you can help! We have included important information on COVID-19/Coronavirus and the 2020 Census. Take a look around the site!
Thank you for visiting!
Sincerely,
Marcia "Cia" Price
Member, Virginia House of Delegates
95th District: Parts of Newport News and Hampton
"Be the change. Do the work."
updated 5/12/2020
News
Monday, May 18, 2020 9:28 AM
Did you receive our latest email newsletter? If not, view it to learn more about teen advocacy efforts, elections updates, this week's town hall, and COVID-19 resources! Don't forget to click subscribe!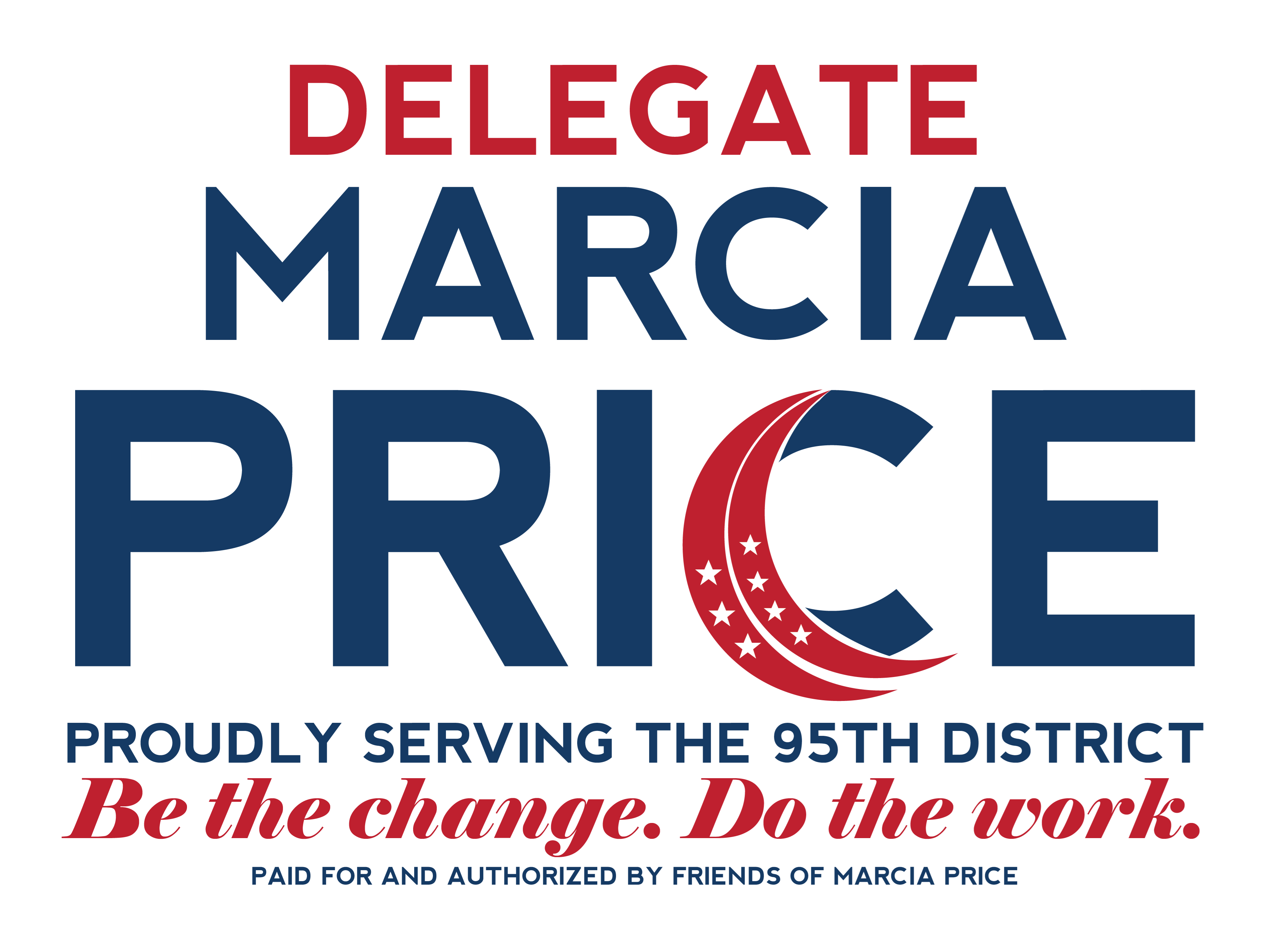 ---
Monday, May 18, 2020 8:00 AM
Teens Advocate for inclusion in Stimulus Packages

Virginia teens spoke with Del. Price at a recent Teen Zoom Round Table and voiced concern over federal COVID-19 economic responses excluding 17 year olds. The CARES Act gave families $500 for dependent children "under 17". The teens have started a petition and movement for this to be fixed by paying families $500 for each 17 year old dependent child and including 17 year olds in all future federal COVID-19 responses. To join the #500For17 movement, visit bit.ly/500For17, read the petition, sign, and share! Help them fight for fairness in the economic impact payments.
---
Wednesday, May 13, 2020 6:20 PM
A group of African-American state lawmakers are opposing the governor's move to reopen parts of the economy on Friday, saying entering phase 1 will disproportionately affect people of color.
The 23-member Virginia Legislative Black Caucus, made up entirely of Democrats, wrote to Gov. Ralph Northam, also a Democrat, on Wednesday saying he hasn't addressed the concerns they've raised over how black Virginians are unprotected and ill-supported during the coronavirus pandemic. The letter pointed out that minority communities make up "a significant percentage" of essential workers in the state. It's an issue that the caucus raised earlier this month in a separate memo to the governor.
Del. Cia Price, D-Newport News, said she's heard from people worried about having to pay rent for the small business they own when the landlord starts demanding it again, but the owner doesn't feel comfortable opening back up. She's heard from people concerned about not having access to childcare as they go back to work because the centers are closed. And she's heard from people who applied for unemployment in April and still haven't received their benefits.
All of those calls have been from African-American constituents, she said.
"If we're mandating that workers go back to work, we should also mandate that those workers can be safe," Price said.
---
Wednesday, May 13, 2020 3:15 PM
Del. Price participates in Chamber & CNU Legislative Update
Del. Price joined other legislators as she discussed a legislative update with CNU's Wason Center for Public Policy and the Peninsula Chamber of Commerce.
---
Tuesday, May 12, 2020 4:30 PM
Del. Price participates in 2020 Census Round Table
Looking at 2020 Census response maps, it is clear that Newport News and Hampton have some work to do to make sure traditionally undercounted communities don't go uncounted in the 2020 Census. Hear from Del. Price as she joined other leaders across the nation to discuss how these communities can use their power to be heard in our democracy for Fai Count's round table discussion - Undercounted: Young, Black, and Fed Up - from May 12, 2020. See www.delegatemarciaprice.com/2020-census-info for how you can make a difference. And visit 2020census.gov to complete your 2020 Census online!
Sign Up for Updates
Thanks for signing up!